JetBlue Is Flying to Europe: Breaking Down the Competition
JetBlue Airways announced on Wednesday plans for service to London, a move that will pit the low-cost carrier against larger international rivals in key business travel markets.
the company will start flights from nyc and boston from 2021
more destinations will follow later in 2022
Major international airlines like Delta, American, United and their European partners currently account for most of the trans-Atlantic market. More than three-quarters of trans-Atlantic service last year was operated by airlines in the largest alliances among carriers, according to consulting firm ICF.
JetBlue, which has been debating offering trans-Atlantic service for about three years, currently services the Caribbean, Mexico, Central America and northern South America, in addition to its U.S. network.
the company will be using a long-range version of the Airbus A321
JetBlue shares were up 0.5% in postmarket trading. The stock surged about 4% on Tuesday after CNBC reported that the airline appeared to be readying an announcement for flights to Europe.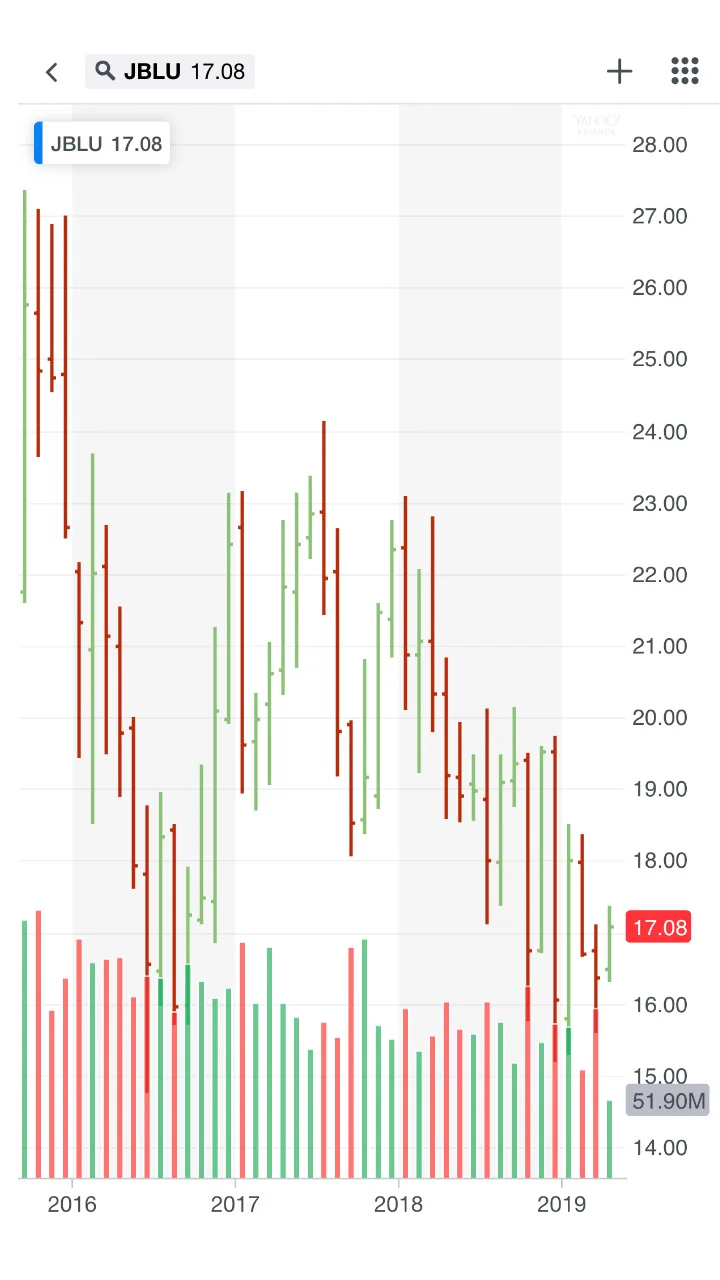 JetBlue executives hope the carrier's popular Mint business class will entice high-paying corporate travelers away from larger and more traditional rivals. Featuring lie-flat beds, Mint also provides travelers with better food and amenities kits that aren't offered in standard coach.
The expansion to Europe presents several challenges to JetBlue.
While the service may still be several years away, rival airlines will likely have an aggressive response in price and service to the new entrant, said Henry Harteveldt, a former airline executive and founder of travel-industry consulting firm Atmosphere Research Group.
"I think it's very risky — and I think JetBlue's the one who needs to be worried."
Henry Harteveldt - consulting firm Atmosphere Research Group.
Airlines and travel stocks were the top performers on the FTSE 100 on Thursday as investors welcomed the delay to Brexit until after the crucial summer period. Shares in Easyjet and German travel company Tui rose more than 8%.
SPEAK UP: WHAT'S YOUR VIEW ON THE NEW MOVE AT JETBLUE?
sWIPE UP TO SEE WHAT OTHERS ARE SAYING.
SWIPE UP TO READ COMMENTS