Singapore residents love to skywatch.

Over the years, many post on social media whenever anything unusual appears in the sky.

In 2018, a lunar eclipse, a blue moon and a supermoon occurred simultaneously, which last happened in 1866.

Thousands of people flocked to The Science Centre Singapore to peer through the telescopes.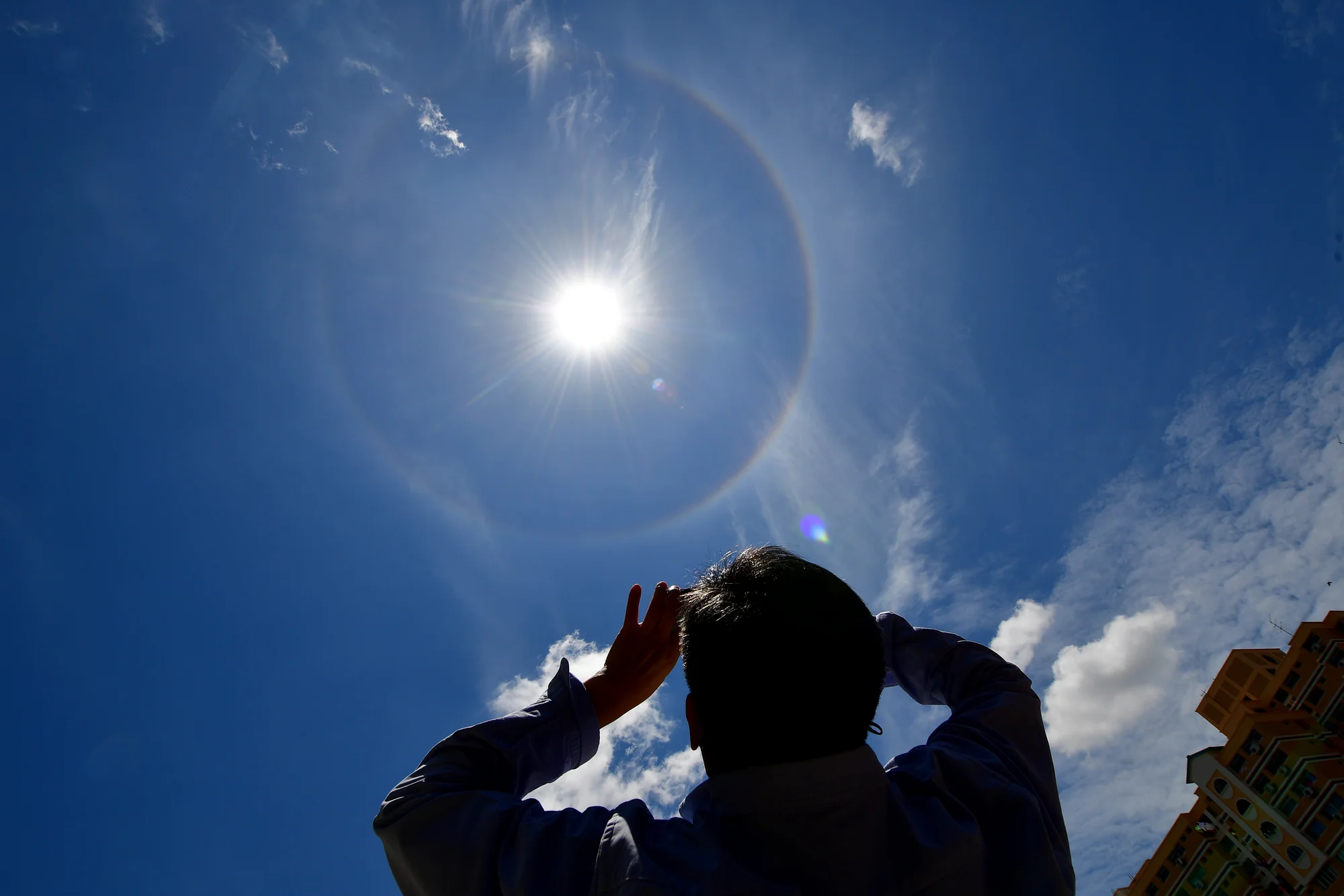 SUN HALO
In September 2020, the sun brightened moods by wearing a halo.

A sun halo occurs when thin clouds are so high that the water in them consists of ice crystals. They reflect and refract light, creating what looks like a ring.
From February to May 2020, Singaporeans admired four supermoons from home as the Covid-19 crisis worsened.

A supermoon is a full moon that is within 10 per cent of its closest distance to our planet.

RING OF FIRE
Before the Covid-19 crisis, Singapore crowds were out watching the "ring of fire" eclipse in December.
A "ring of fire" annular solar eclipse happens when the moon covers the sun's centre. It is a rare sight and will next appear in 2063.

ECLIPSE OF THE MOON
Meanwhile, there is a penumbral lunar eclipse to look forward to in November 2020. It can be hard to see as the shadow is not likely to be very dark.

A total lunar eclipse is a better bet, but that is happening only in 2021.
Until the next eclipse or supermoon...
...watch out for rainbows, as even ordinary ones are beautiful, or revisit the solar eclipse.
SOURCE: ST PHOTOS BY DESMOND FOO, LIM YAOHUI AND KEVIN LIM; ST VIDEO BY IRSHAD M, SAMUEL RUBY, TK RAJU AND AZIM AZMAN

PRODUCED BY: DENISE CHONG