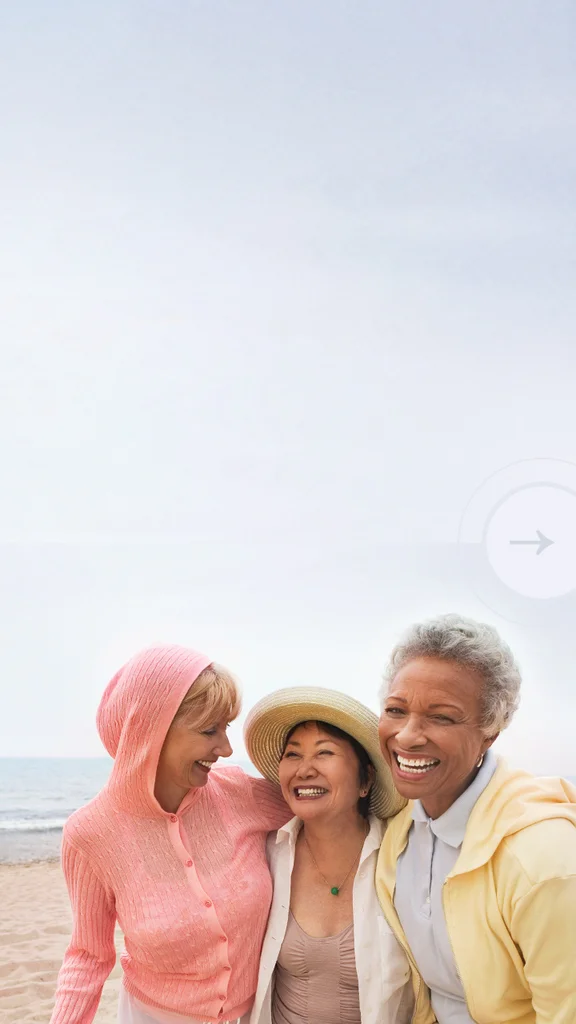 What are you doing to protect your bones? Six women sit at a table.
They are asked very important questions about their personal health. "Do you remember your first breast cancer screening?" "Why is it so important to protect your breasts?" Faces alight with stories of first training bras, laughter over shared experiences and heartfelt sentiments about the importance of being checked annually.

Then they're asked
"What are you doing to protect your bones?" and a silence falls. "I don't know", one says.
We captured this conversation to coincide with World Osteoporosis Day on October 20. And we invite you to watch it unfold.
And we invite you to watch it unfold.
This is one conversation at one table in one room, but it says a lot about how so much emphasis has been placed on breast health and screening, but there is little awareness about another very important women's health issue — osteoporosis
In fact, after menopause the risk of a hip fracture is the same as a woman's risk of getting breast, uterine and ovarian cancer combined.
SWIPE UP TO READ THE National Osteoporosis Foundation study ↑
Worldwide, 1 in 3 women over the age of 50 will suffer an osteoporosis-related fracture in her lifetime.
That's 1 in 3 mothers, sisters, wives, or friends. It could be a woman you love.
Bone breaks can be life-changing too.
For example, even two years after breaking a hip, close to one-third of women still need assistance walking...
If there's someone in your life who would benefit from knowing their bones a little bit better, consider sharing this story with them.
Or direct them to more information at TakeChargeofOsteo.com to pledge to talk to their doctor and ask for a bone density scan.

We aspire to be the best human therapeutics company. We will live the Amgen Values and use science and innovation to dramatically improve people's lives.